Restaurants & Bars
Delicious dishes specially prepared for you by our expert chefs. Enjoy the original taste; let us delight your palate with incomparable dishes that combine different cuisines and try to seduce him. A unique culinary offerings, excellent service and cozy spaces that breathe harmony are designed especially for the guest, who will return home having experienced an unforgettable experience. After the sunset, our bars become the ideal for parties and creating beautiful memories that will last forever, from dance to tropical rhythms instead, to participate in fun contests, sing karaoke, or just enjoy a few drinks and a fun atmosphere, but a very nice time, we offer overnight.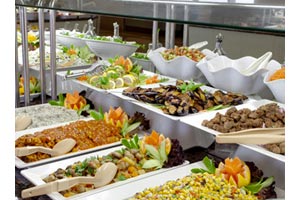 Ambar
Buffet restaurant - International Cuisine
Available for breakfast, lunch and dinnert
Casual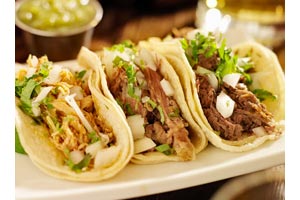 Santa Fe Grill
Buffet - Ala carte
Available for dinner - Formal attire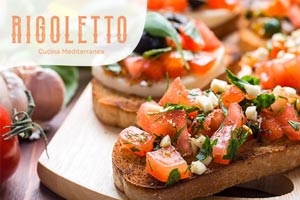 Rigoletto Pasta Club
International restaurant a la carte
Specialities in pasta and Italian dishes. Formal attire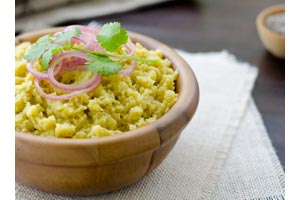 El Fogon
Buffet restaurant - A la carte restaurant
Contemporary Dominican and Caribbean cuisine - Available for dinner - Formal attire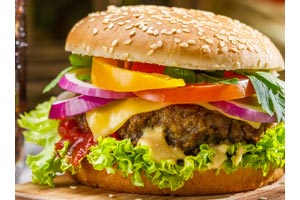 Mangos
Snack bar casual al aire libre
Open from 11:00 A.M. to 6:00 P.M. and 11:00 P.M. 6:00 A.M.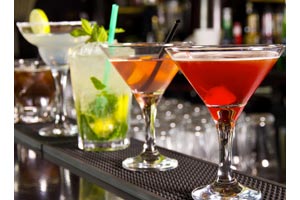 Bars
Sport Bar: 24 hour
Garden Bar: open from 11:00 a.m. 11:00 P.M.
Bohio Bar: pool bar open until 6:00 pm
Bar La Cantina: open in conjunction with the Santa Fe
Checkpoint Bar: open together the Rigoletto Pasta Club