Contact Us
Coral Costa Caribe Resort, Spa & Casino - All Inclusive - Juan Dolio
Vacation Store Miami offers All Inclusive Vacations at unbelievable discounts on an extensive selection of resorts in the Caribbean. Let our professional staff help you find your perfect family vacation, weekend getaway, spring break vacation or that special honeymoon.
Why choose Vacation Store Miami?
Guaranteed best prices on Caribbean Vacations.
Over 15 years of experience.
Did we mention BEST PRICES?
Satisfying our Guests is our principal aim. Therefore we would like to facilitate the reservations process with our telephone reservations service. If you need help, contact us by phone or EMAIL US.
Call Us Nationally at 1(888) 774-0040 or at (305) 774-0040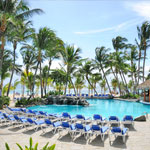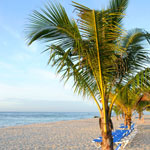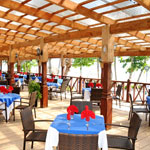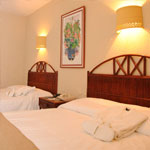 Pool & Beach
If you are passionate about taking long walks on the beach and watching a heartfelt sunset underneath a coconut tree, you will fall in love with Juan Dolio. Experience supreme all-inclusive amenities while staying at Coral Costa Caribe, and the freedom and tranquilityof basking in the gorgeous white and sun-kissed sand beaches of Juan Dolio.
Chaise-lounges, wide umbrellas and kayaks grace the ambience, bringing our guests endless entertainment possibilities. Juan Dolio's waterfront is idyllic for the practice of water sports, and inviting for rest and relaxation.
Delight in a challenging water gymnastics routine alongside the Chocolate Friends, or partake in a complimentary diving or snorkeling lesson at one of the many pools.
Three spacious pools of varying depths for the enjoyment of adults and children alike; plunge headfirst and freshen up after a day under the scorching sun. Sip on your favorite cocktail while sunbathing.
Our more active guests may choose a challening game of badminton or volleyball inside the pool.
Unwind in one of the jacuzzis throughout the property. Relish in a spectacular tropical hue sunset. Beach and pool towels are available upon request.
Entertainment & Activities
Feel at home while staying in Coral Costa Caribe. Practice your favorite sport; whether it is under water or on firm land.
Animation
Excersice alongside the Chocolate Friends, and join in an enchanting daily activities' program for your enjoyment. Start the day off right performing aerobics, participate in heated sport tournaments, competitions and learn how we play our Coralin Game. Nights are best spent when and finish it at the colourful Night Show. We hold on to the promise of endless fun!
Water Sports
A variety of aquatic await for you in the wam Waters of Coral Costa Caribe.
Amuse yourself while under the rays of the sun, feel the emotion and adrenaline of performing your favorite aqua sport or your preferred leisure or relaxing activity.
Snorkeling
Aqua gym
Kayak
Windsurf
Waterpolo
Volleyball and bádminton in the pool
Free introductory diving lesson in the pool
Diving gear for deep ocean diving
Diverse motorized water sports (subject to additional fees)
Gym & Sports
Walk across the lobby and head to the south wing of the hotel.
There you will find our gym, prepared exclusively for you. A dedicated and prepared Pesonal Trainer will supervise and guide you through some free weight classes or your favorite excersice routines.
After these sport session relax and enjoy in one of the pool o at Juan Dolio Beach. Open from 8:00 to 20:00
Other sports activities available:
Tennis courts (available during night hours)
Basketball court
Beach volleyball
Badminton
9 hole mini golf
Latin dance classes and aerobics
Night Life
After havign dinner at your favorite restaurant your will be able to enjoy a night show, prepared specially for our guests. Colourful and shinning outfits, exotic dances and comedy skits will complement this special number.
Once finished the show, don't forget to stop by Boom Disco, where you have access to the Sports Bar, varied upbeat music, games and fun just for grown ups. Dance all night to the rhythm of the latin music.
Open from 23:00 to 3:00
Night pass available at our reservations department
Dreams Casino
Another choice Turing nigth time is the Dreams Casino, where players can enjoy with the slot machine or a firendly Blackjack game, Poker or Roulette.
Life is a bet, which we make worthwhile providing the best chance to put your gaming hability to use. Main reason why most gamers always return.
Free entrance and parking
Free drinks and snacks for players
Free gaming lesson
Weekly slot machine tournament
Live entertaining
Poker tables, Texas Hold 'Em, 3-card Poker and Stud Poker
Roulette and craps tables
Open from 20:00 to 04:00.
Coral Kidz Paradize
Coral Costa Caribe offers families with children 4 to 12 years old a special place. A club where they can participate in a variety of fun activities with other kids their age, an extraordinary space destined for them to have fun at!
Our Chocolate Friends are bound to become their best buddies throughout their stay and will keep a watchful eye.after them, while making enduring memories. Your child's day will start off everyday with a fresh activities program; a dull moment will never be had while on vacation at Coral Kidz Paradise.
Among the activities at Coral Kidz Paradise:
Daily activities program
Kids' lunch at Ambar restaurant
Beach games
Table games
Foosball
Plastic arts and crafts
Panting on paper and ceramic
Two TVs with children's programs
Pool parties
Practice in the basketball, volleyball and tennis courts
Mini Golf games
Weekly boat ride
Kids' pool (2 ft. depth)
Outdoor activities
Mini disco from 8:30 P.M.
Talent show
Personalized babysitting service available upon request otuside Coral Kidz Paradise's regular operating hours. Parents have the option of having their child cared for inside the room, or elsewhere at our property.
Insense Spa
InSense Spa is a unique place to reinvigorate and rejuvinate while staying at Coral Costa Caribe or visiting Juan Dolio. It's the only health guests and visitors at Insense Spa, the only health facility that offers treatments, therapies and relaxation systems, using water as the main base.
Insense gives guests the opportunity to refuel visiting the facilities where you will find tune ups and treatments unique to the brand. You can also enjoy beauty services and wellness treatments, spa services and skin rejuvenation and vitality.
Spa facilities features two Palapas built on a wooden pergola. One of them outdoors, located at Juan Dolio beach, where you can enjoy the natural sound of the waves and the other, in the gardens within the InSense in a completely private atmosphere and all the facilities of the establishment just steps away. In both Palapas you will enjoy massages and aromatherapy sessions, as well as essential oils provided by our certified staff in all relaxation techniques.